The Sonics can't possibly be this good. Can they?
The Often-Ignored SuperSonics are 11-2. They lead the NBA in wins, and have the largest division lead early in the season, 3.5 over the Jazz.
I didn't think this team would hit 11 wins until Christmas. Maybe even New Years. Yet here they are, looking like world beaters. They've managed to win with threes and without them. They just finished a sterling 5-1 roadtrip, and now are home against the awful Nets and reeling Pacers. They should win both.
This will require some watching, I think.
They Sonics are also debuting their new alternate jersey tonight. It's...well, it's very, very yellow.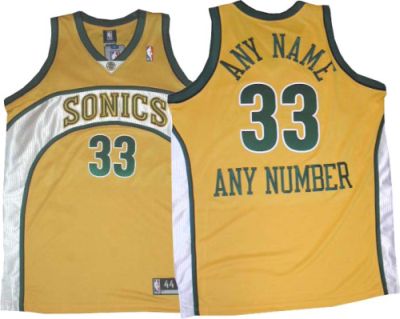 Posted by Frinklin at November 26, 2004 08:50 AM