I can't help but get my geeky heart excited...
Yeah, I hate the prequels, and George Lucas pisses me off in general, but I can't wait to see Revenge of the Sith.
And if you really can't wait, check this out. An enterprising fan has compiled just about every picture released or leaked about the movie and put together a timeline. Is he correct? Who knows... it seems to make sense.
And below is what I think is the most arresting image.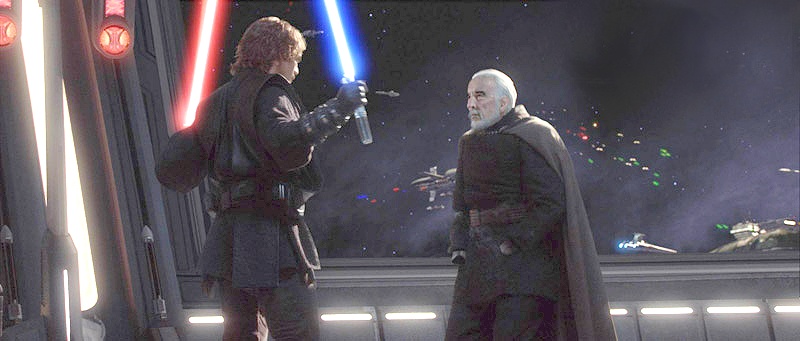 Yes, that would be Count Dooku with both his freakin' hands cut off!
Posted by Frinklin at February 25, 2005 06:43 PM