It's a bird, it's a plane... It's a soap opera actor wearing tights!
The first official picture of Brandon Routh in Superman Returns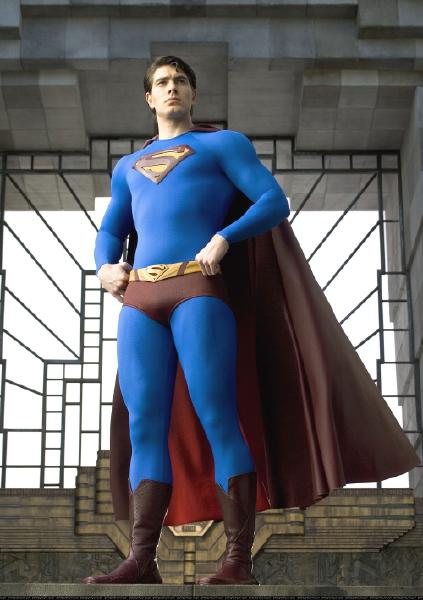 There are some costume changes from the comic book version. The overall color scheme is muted, far darker than the primary colors in the original movies and comics. There is the S logo added to the belt. The biggest difference is the chest logo. It's smaller, set a lot higher and is more of three-dimensional plate instead of painted on.
I have no idea why the felt the need to change Superman's look. The original color scheme has done just fine for the last 60 years or so. At least they didn't resurrect this blue nightmare.
Posted by Frinklin at April 22, 2005 05:36 PM