Figures I would miss this
This weekend my soon-to-be new hometown of Tacoma is hosting its first Tall Ships Festival. Perfect weather, stunning views... and three weeks before we move up there.
Dammit....
The lead ship here, heading to Commencement Bay from Quartermaster Harbor, is the Mexican Cuauhtemoc, followed by hundreds of pleasurecraft and the Russian tall ship Pallada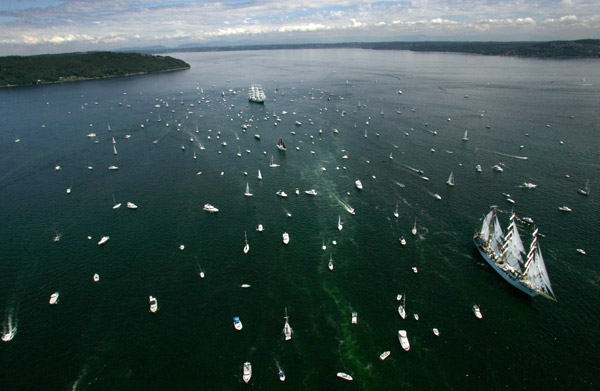 Moored in front of the Tacoma Museum of Glass is the R. Tucker Thompson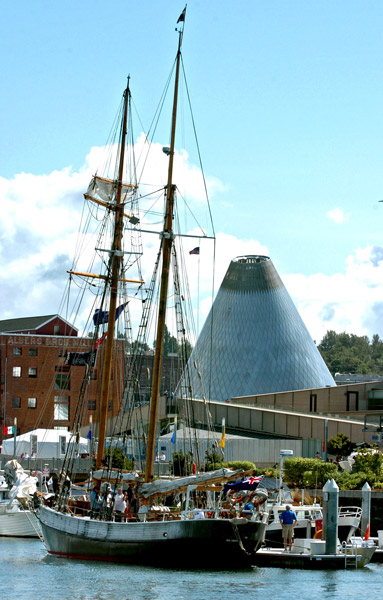 All pictures shamelessly stolen from the Tacoma News Tribune.
Posted by Frinklin at July 1, 2005 07:58 PM | TrackBack