Worst. Promotion. Ever.
Because Seattle-area children don't have nearly enough nightmares, the Mariners and Children's Hospital are brining you the Ti-Gar.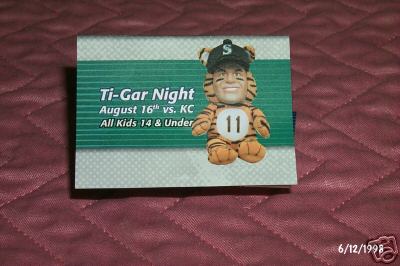 Yes, the picture isn't great quality, but that would be a stuffed tiger with a plastic replica of Edgar Martinez's face attached. I can't even imagine how scary Edgar's giant plastic head would be to a 6-year old.
How do they come up with this stuff?
Posted by Frinklin at August 9, 2005 09:40 PM | TrackBack