Not quite as ugly as Oregon
As a WSU alum, I'd just like to apologize for this. No, not the game. The Cougs played hard and well and showed they are a bowl team, if not quite ready to knock off the Trojans yet.
No, I'm apologizing for these.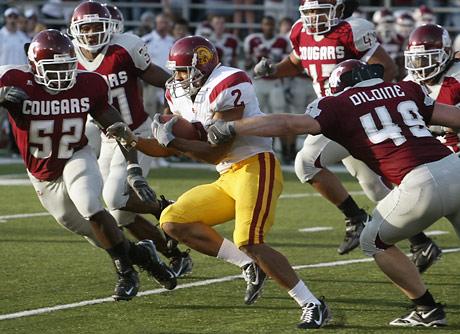 How goddamn hard is it to get the uniforms right? WAZZU has an excellent color scheme and the best logo in the history of sports, and THIS is what they come up with? They look like goddamn clowns.
Posted by Frinklin at October 1, 2006 01:56 AM | TrackBack