How to beat the curse? Win 8 straight, that's how.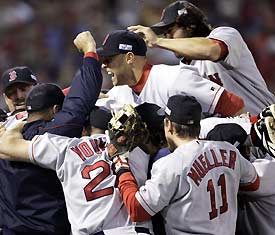 Well, the Curse of the Bambino seems to be history. The Red Sox win their first World Series in a mere 86 years. Unfortunately, this Series will go down as seriously anti-climatic. After the scintillating ALCS, the Sox just crushed the Cardinals. Seriously, was there a single game you really thought the Cards would come back and win?
Still, my congratulations to the Nation.
Posted by Frinklin at October 27, 2004 10:10 PM