The Worst loss I've ever seen? Maybe
It hasn't been easy being a fan of Seattle sports teams. Between the self-destructing Super Bowl team to the 116-wins-and-no-championship Mariners to the multiple threats of moving frome every team, being a fan in Seattle isn't always easy. This is a city with no major pro championships since 1979, you know.
Having said that, I thank God I do not follow the Arizona Cardinals. To those who didn't watch it, the Cards tonight pulled off one of the most painful losses I've ever seen. In fact, there isn't much that could make it worse. To recap: Arizona takes a commanding 20-3 lead into the third quarter against the Bears, recently acclaimed as the best team in football. The Bears then manage 2 defensive touchdowns and a backbreaking punt return for touchdown to take a 24-23 lead. Matt Leinart leads the Cards back down the field for a last second field goal attempt.
Which Neil Rackers promptly misses. God, fandom can suck sometimes.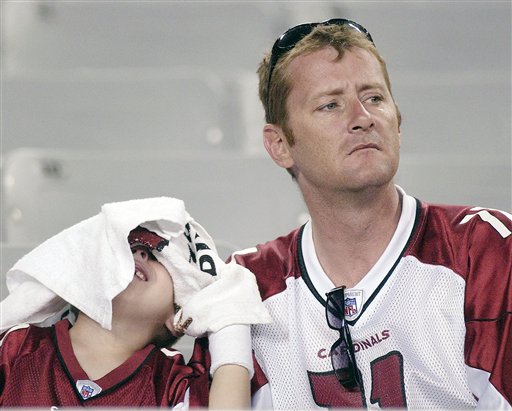 Posted by Frinklin at October 16, 2006 10:23 PM | TrackBack